The new project this year is to make some molds of Terrain pieces. I want to start by making some Trenches and then create a enough pieces to fill an entire warmachine board with Trenches.
My first attempt was done before I took enough pictures, but the end result was a complete mess :) I did not use enough mold release, and i used sand, which I learned has "silica" in it, which stuck to my molding material (i'm using silicone based product)
From the 2 test pieces. The first piece was using sand again, but I have layered it in 3 layers of glue before applying the mold release
For Piece #1 i just used the made the sides more textured to mimic sand.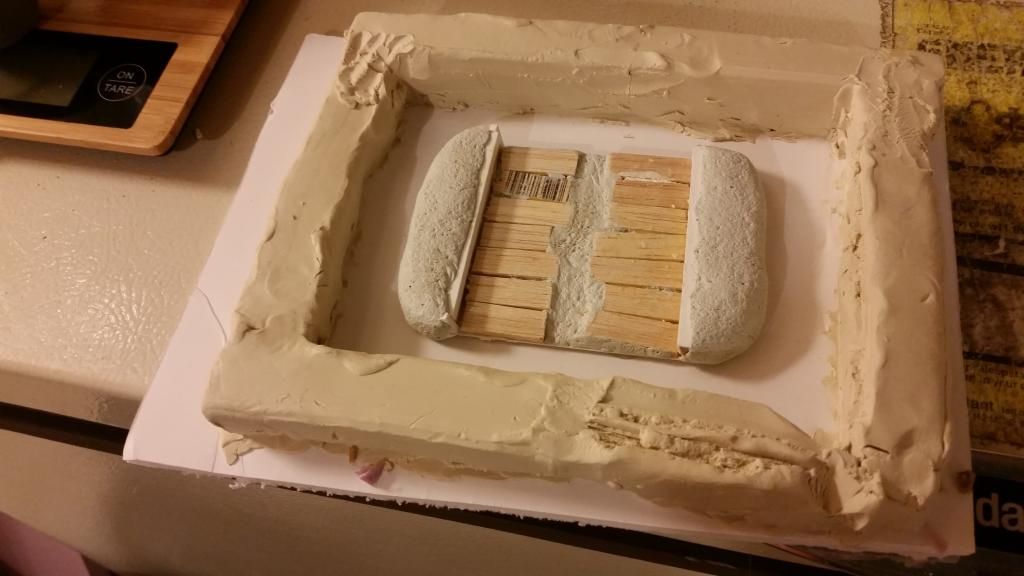 I worked with clay borders this time, (instead of the lego mold) and I really like having a bit more freedom.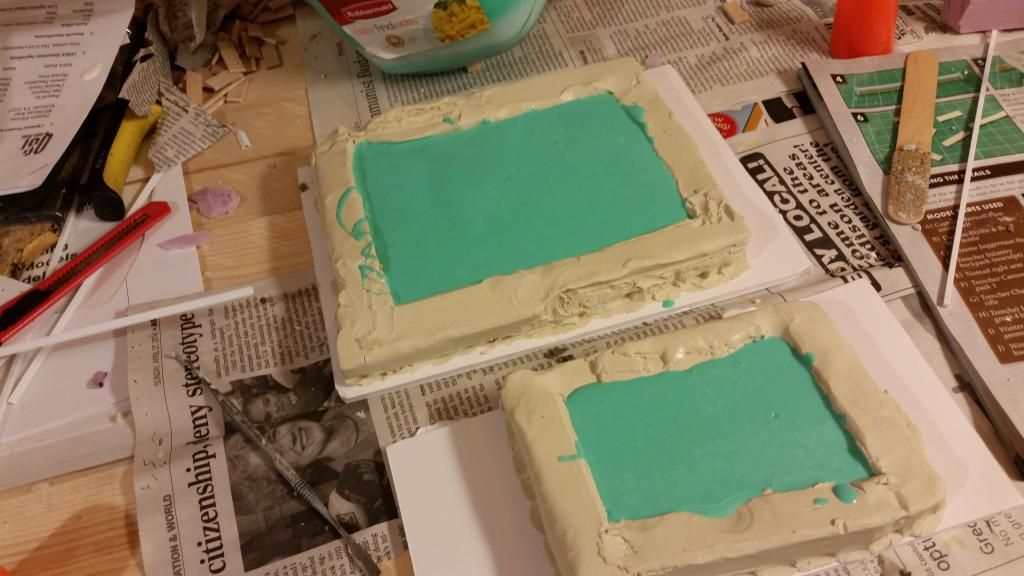 When complete both molds came out fine, and nothing stuck to the mold. The challenge is the piece of trench i made did not hold together after I pulled it out of the mold. It is a combination of plastic card, and lots of small bits. This may be something I just need to live with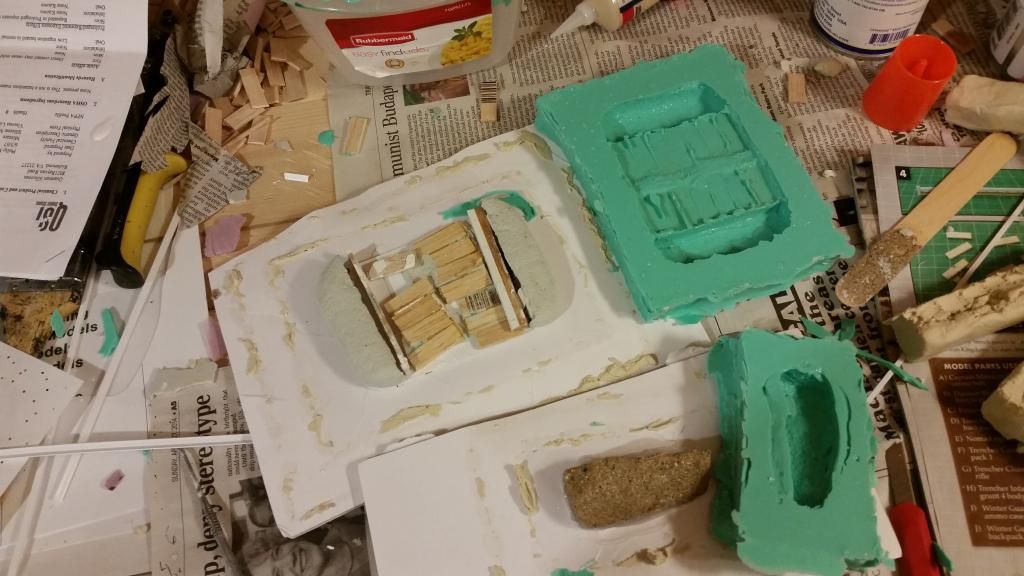 I then made 2 resin casts of each mold to see what the piece would look like and which texture style i would like. Both images listed below.. You can tell the ends of the cast still need some work, and I have to get bet at trimming the mold when I pull t out, but I am happy with the improvement over my first attempt.
The next challenge will be finish a bigger trench piece and make it ready for the process.. This is a somewhat expensive learning process, but it has been very intersting.